Born in Montevideo, Uruguay, the guitarist is currently working mainly in Berlin, Germany.
He obtained the title of "Master of Music" at the Hochschule für Musik ¨Hanns Eisler" in Berlin, in the guitar class of Prof. Dr. Daniel Göritz.
In Uruguay he obtains the Bachelor degree of Licenciado en Interpretación Musical from the Universidad de la República.
In and out of the academy he has been guided by Daniel Göritz, Alvaro Pierri, Eduardo Fernández, Mario Payssé, Mauro Marasco, Ramiro Agriel, Pablo Rilla, Miguel Marozzi, Graciela Paraskevaídis and Leo Maslíah, among others.
Member of the Núcleo Música Nueva de Montevideo, Ensemble ilinx – Studio for Contemporary Music at Berlin University of the Arts, Ensamble Simón Bolívar of Venezuelan music, Dúo Garufa, INALTU – Latin American music collective and Horas Pares – canto criollo, among other groups active in Montevideo and Berlin since 2008. He has performed in concert in Germany, Argentina, Austria, Brazil, Ecuador, Spain, Italy, Puerto Rico and Uruguay.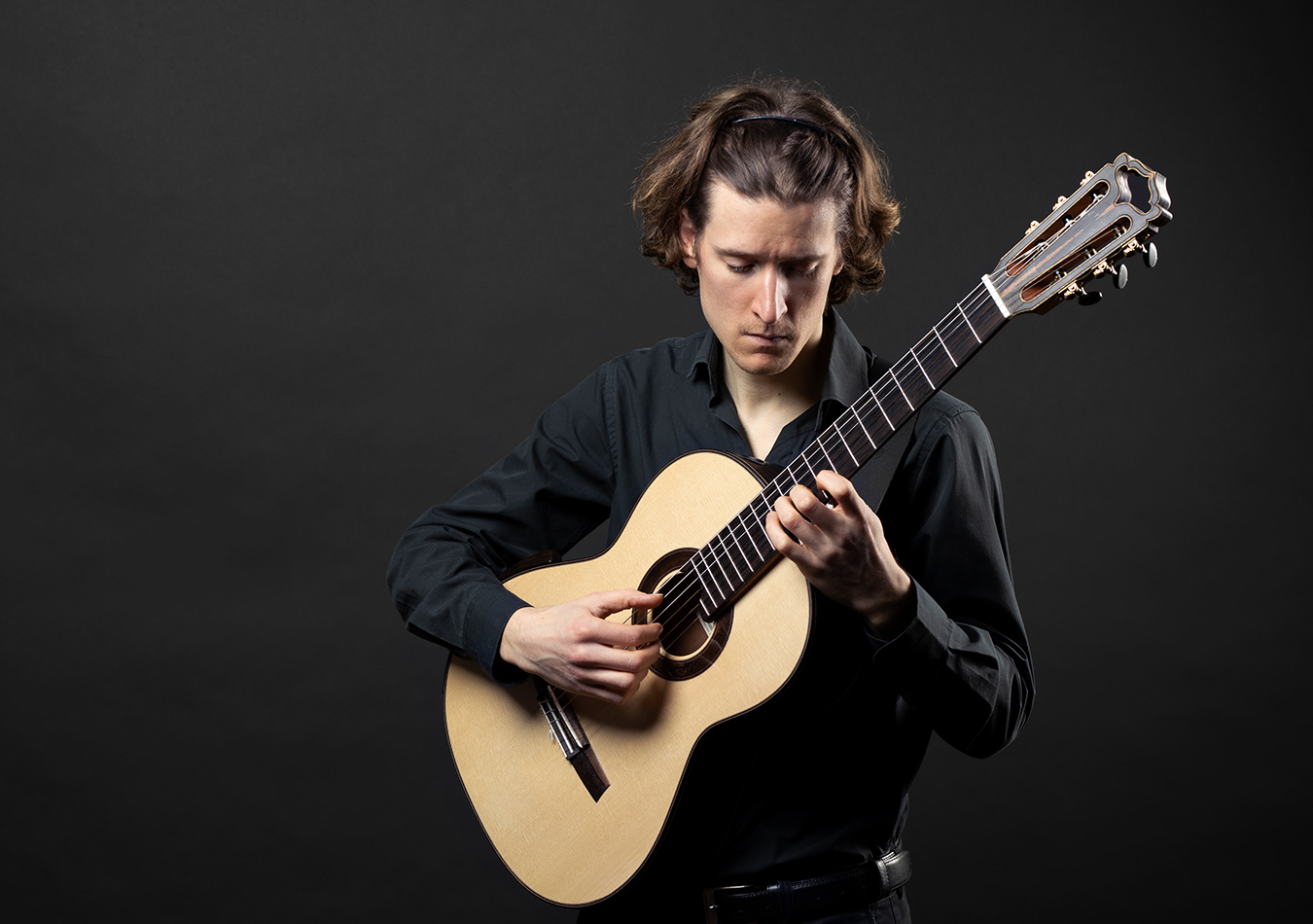 "Julián Croatto has an unusual technical level and a remarkable interpretative performance, both in chamber ensembles and as a soloist".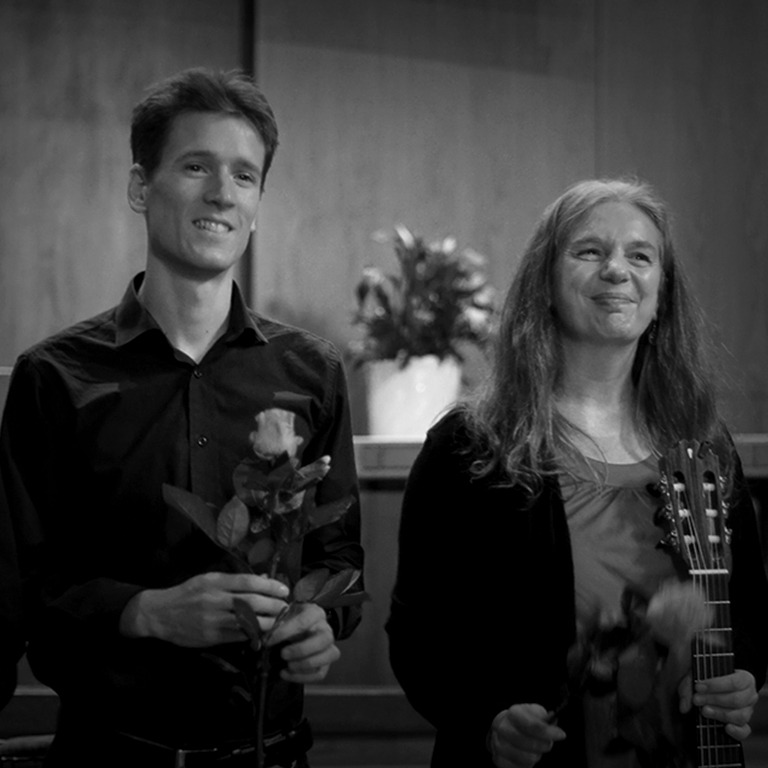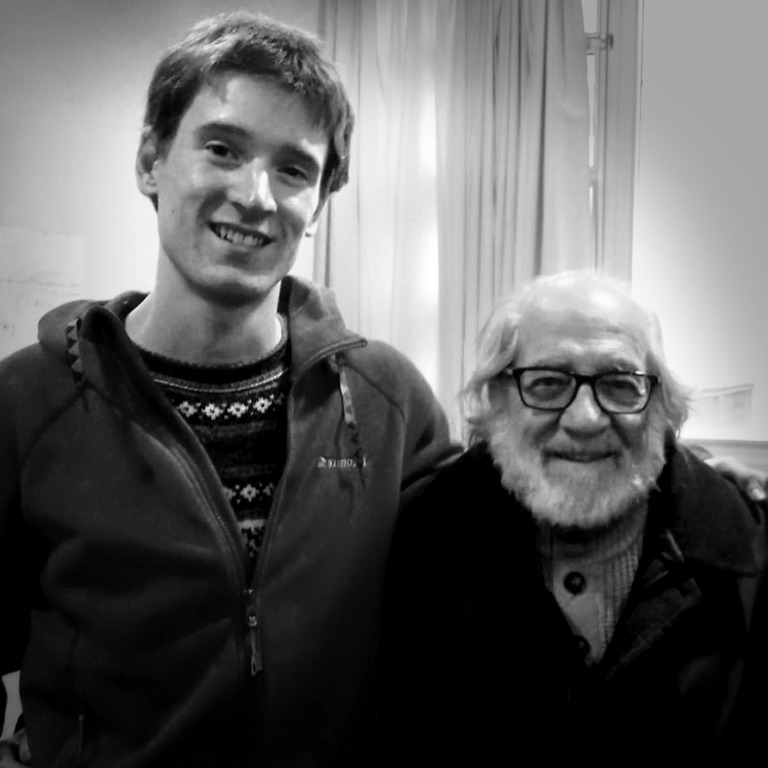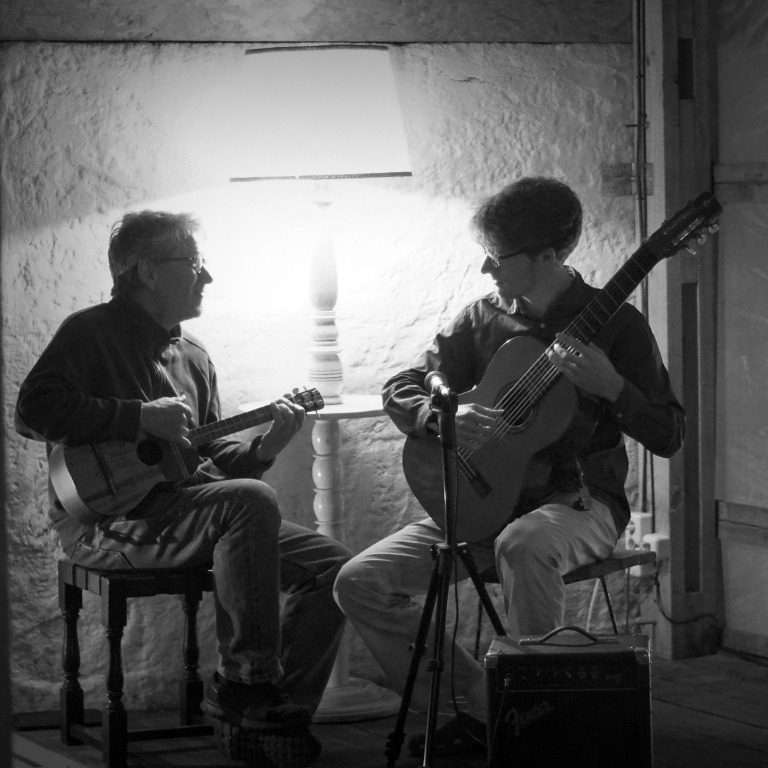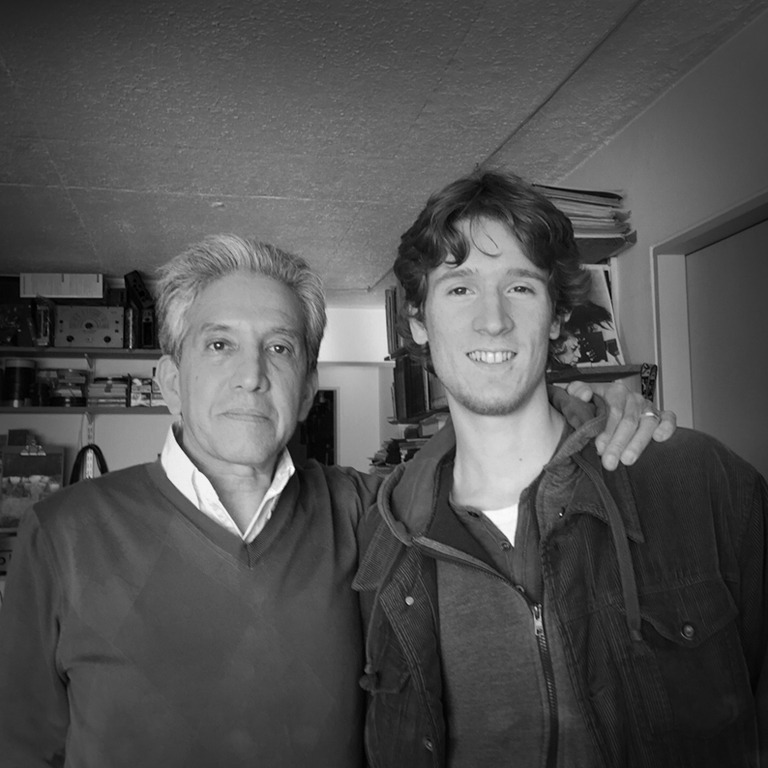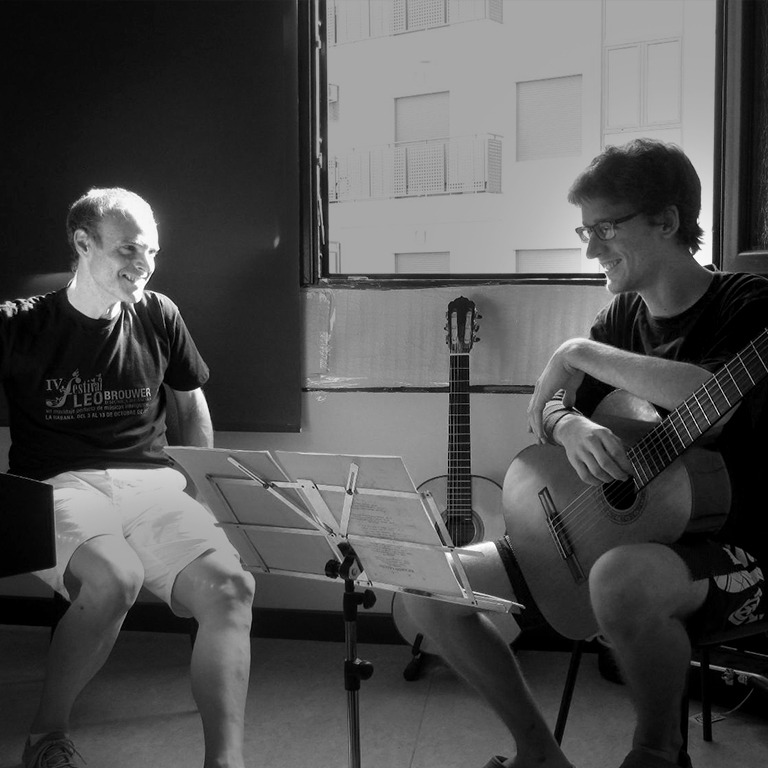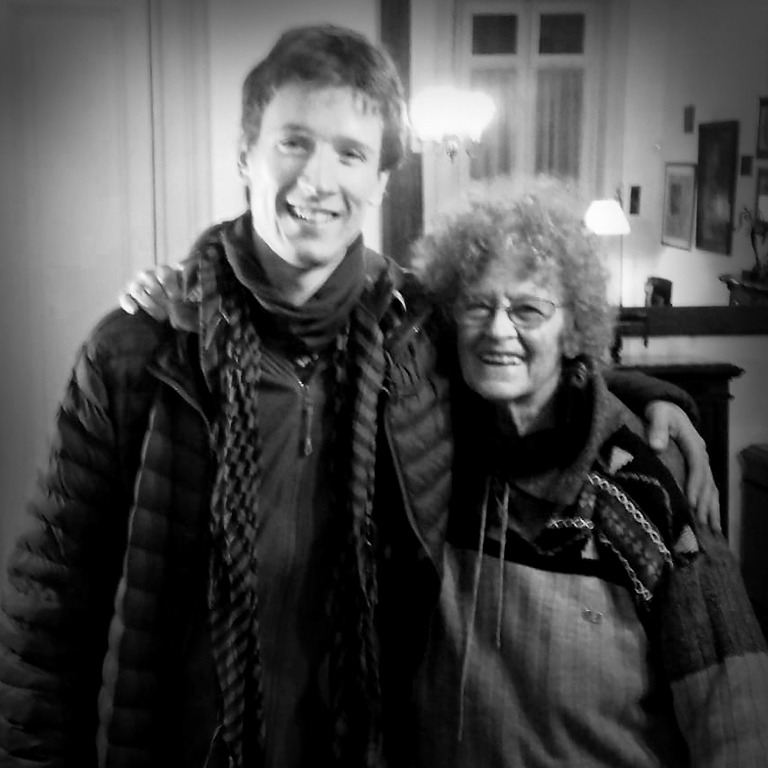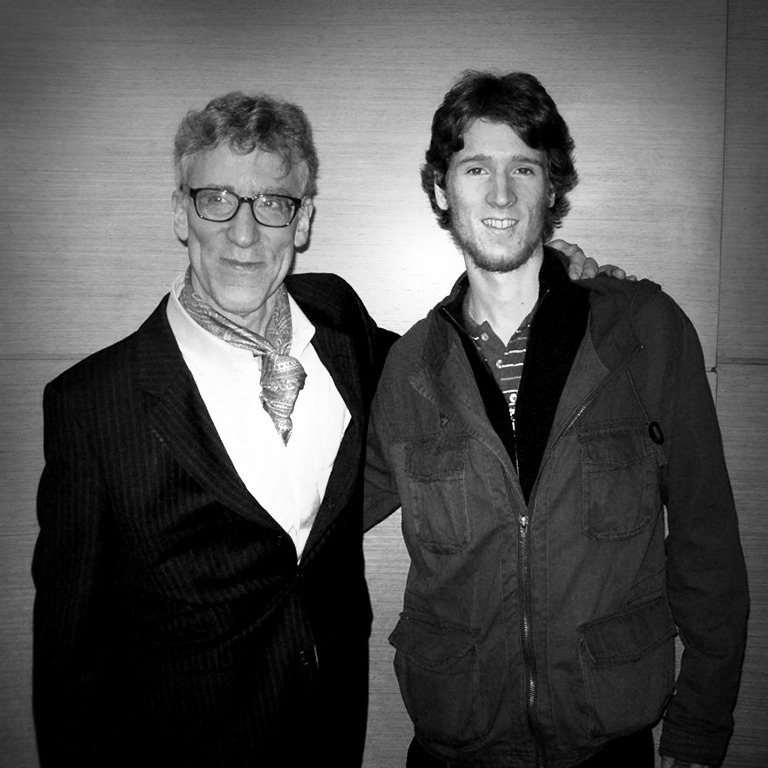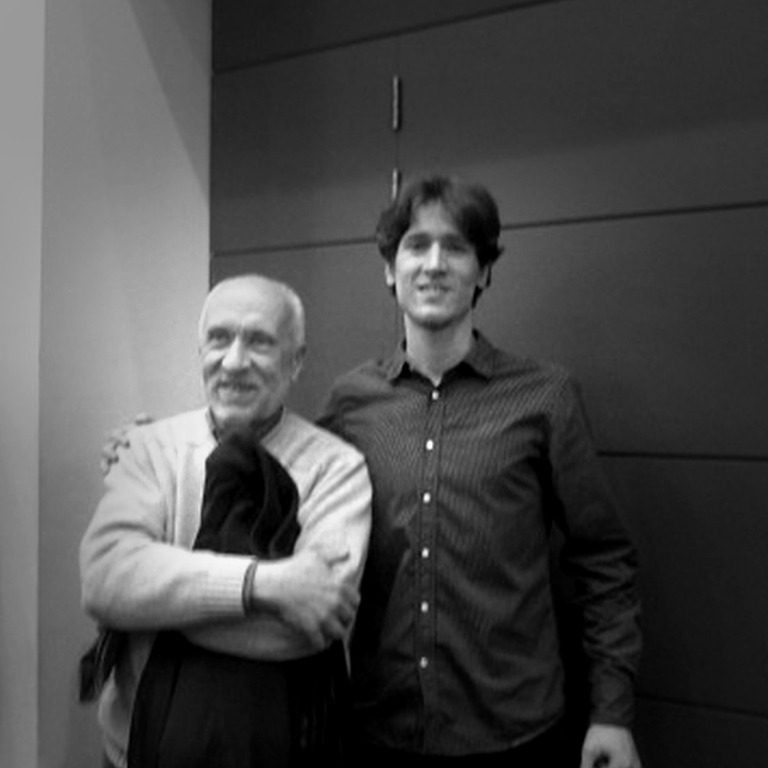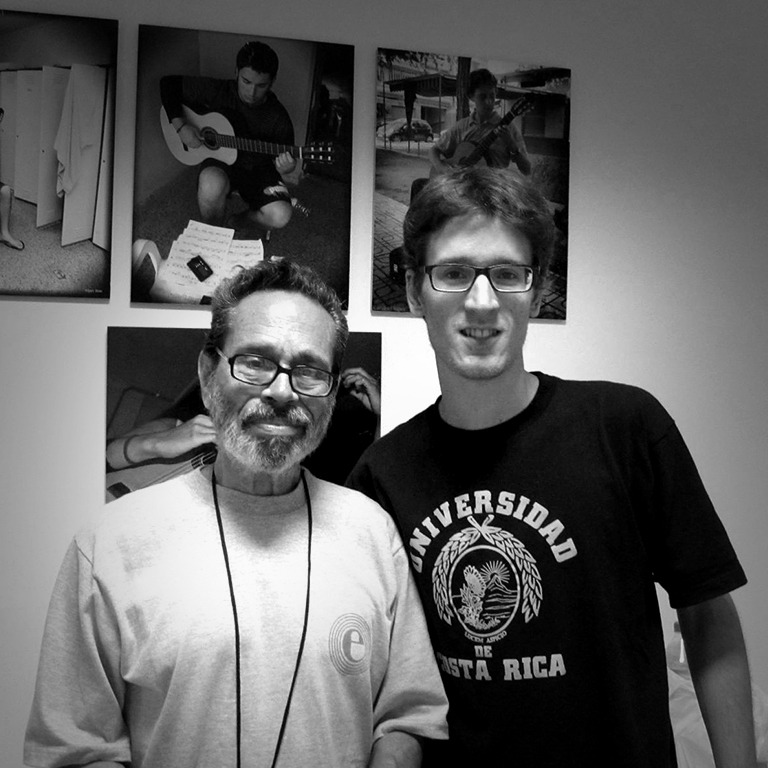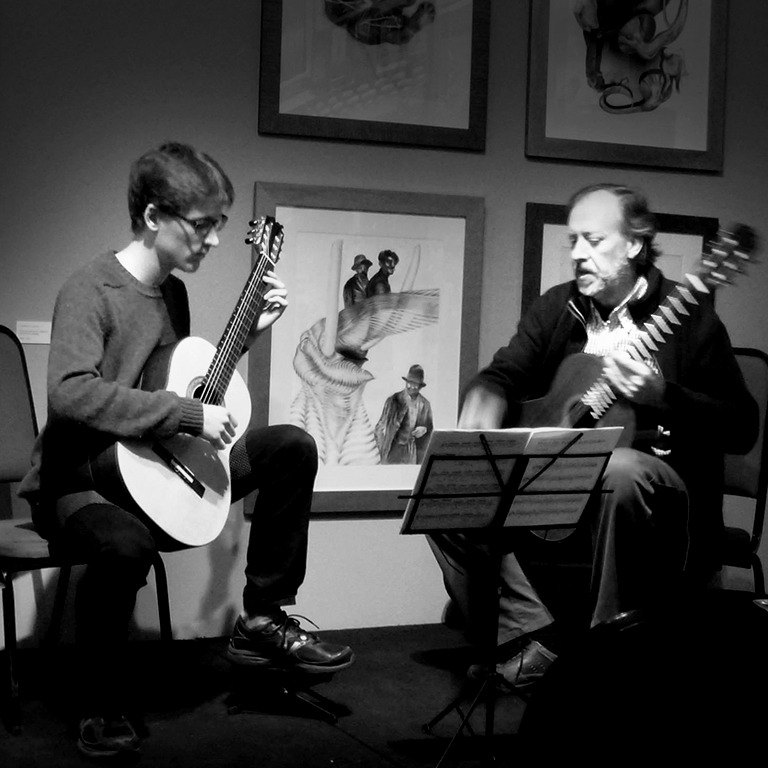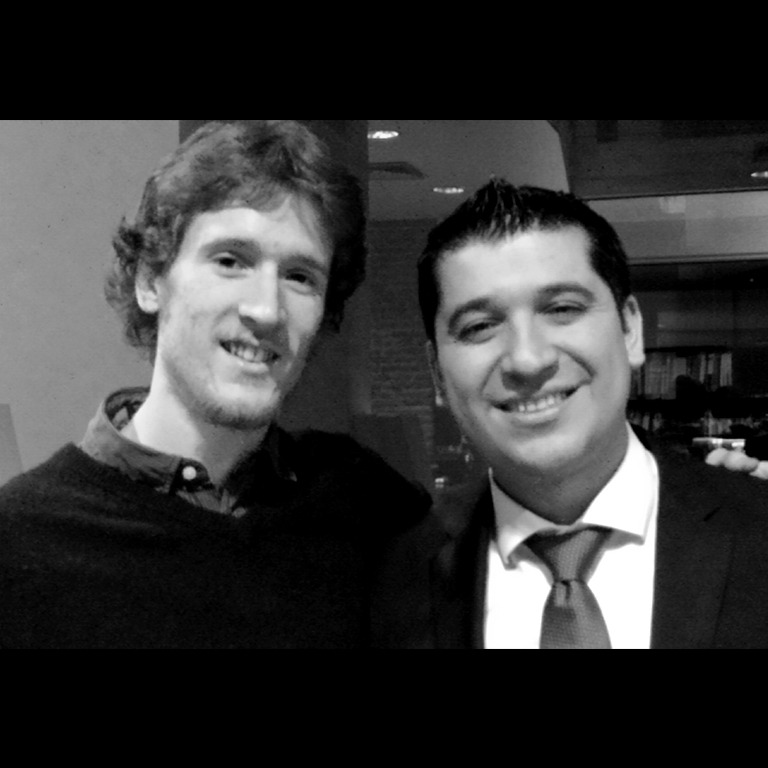 Februar 2021 BERLIN
Master of Music – Final Concert
Hochschule für Musik Hanns Eisler Berlin
Works by Berio, Ponce, Ginastera
Enero 2021 TURIN
Soloist concert in Torazza Studio 
Carmagnola, Torino
Works by Berio, Ponce, Ginastera
October 2020 BERLIN
Homage with flutist Sonia Pais
Ibero-american Institut
Works by Paraskevaídis and Aharonián
October 2019 BERLIN
Dúo Garufa
Tangotanzenmachtschön, Berlin
Works by Troilo, Mastra, Muyala
August 2019 VIENNA
Soloist and member from the guitar orchestra from Forum Gitarre Wien
Konservatorium für Musik & Dramatische Kunst
Works by Falú, Haydn
March 2019 BERLIN
Dúo Garufa
art13, Berlin
Obras de Troilo, Mastra, Muyala
2011-2018 MONTEVIDEO
Núcleo Música Nueva
Teatro Solis and Sala Zitarrosa, Montevideo 
Works by Barbot, Budón, Pietrafesa, Etkin, Aharonián
September 2016 MONTEVIDEO
Bachelor final concert – Licenciatura en Interpretación musical, Guitarra. EUM-UdelaR
Sala Vaz Ferreira, Montevideo
Works by Paraskevaídis, Tosar, Garrido-Lecca, Carlevaro, Prudencio
December 2017 BUENOS AIRES
INALTU, colectivo latinoamericano de música
Tertulias de domingo – Casa Brandon Buenos Aires 
Works by Garrido-Lecca
September 2017 MONTEVIDEO
Mandolin player SODRE symphonic orchestra
Auditorio Nacional, Montevideo
Ballet Romeo and Juliet by Prokofiev
2015 SALTO
Tour with Ensamble Simón Bolívar from venezuelan music
Concerts in Rocha, Salto
Works by Báez, Brito, Sampayo
November 2016 RIOBAMBA
Tour in Ecuador. Soloista and dúo with Alvaro Durango
Universidad Nacional del Chimborazo, Ríobamba, Ecuador
Works by Bianqui-Piñeiro
October 2016 PUERTO RICO
Tour in Puerto Rico. Soloista and with Ale Croatto
Fundación Nacional para la Cultura Popular, Universidad de Puerto Rico en Bayamón, Conservatorio de Música de Puerto Rico 
Works by Tosar, Croatto y otros
August 2014 MONTEVIDEO
La guitarra española
Centro Cultural de España
Works by Sor, Milan, Moreno Torroba
January 2013 SANTA CATARINA
FEMUSC
Sociedade Cultura Artistica de Jaraguá do Sul, Santa Catarina, Brasil
Works by García, Brouwer
January 2021 CORDOBA
Festival de guitarra La Falda
La Falda, Córdoba, Argentina
Works by Weiss, Brouwer, Vivaldi
September 2009 MONTEVIDEO
Heritage day celebrations
Teatro de la Facultad de Artes, Montevideo 
Works by Méndez
2018-2020 BERLIN 
Master of Music Hochschule für Musik "Hanns Eisler" Berlin
2011-2016 MONTEVIDEO
Licenciado en Interpretación Musical por la Universidad de la República en Uruguay
2017-2018 VIENNA 
Private guitar lessons by Alvaro Pierri through a FEFCA-MEC scholarship
2016-2018 MONTEVIDEO
Music lessons by Miguel Marozzi
2015 MONTEVIDEO 
Seminar "Latinoamerican art music from 20th and 21th centuries"
Graciela Paraskevaídisa
2016-2017 LA PAZ 
Private guitar lessons by Eduardo Fernández through a  SUDEI scholarship
2019 GERMANY
Supported by STIBET, Förderverein y PROMOS
2019 COLOGNE and BERLIN
Admited in Cologne and Berlin univiersities of music as master student
2016 MONTEVIDEO
Support from the National Music Fund for the commissioning of a seven-string guitar by the guitar builder Ariel Ameijenda.
2016 MONTEVIDEO
Winner of the Stimulus Fund for Training and Artistic Creation of the Ministry of Education and Culture to study with Álvaro Pierri.
2013 MONTEVIDEO
Selected with the highest qualification, category A, in the Annual Competition of Juventudes Musicales del Uruguay.
2015 MONTEVIDEO
Scholarship from the Sociedad Uruguaya de Artistas Intérpretes to study with Eduardo Fernández